Liposuction
Published on: 6 Nov 2017, 2:54 p.m.

Medically reviewed by a licensed NHS consultant
Last updated: 15/08/2019
Get Free & Simple Pricing, Procedure & After Care Information from a Licensed Consultant Now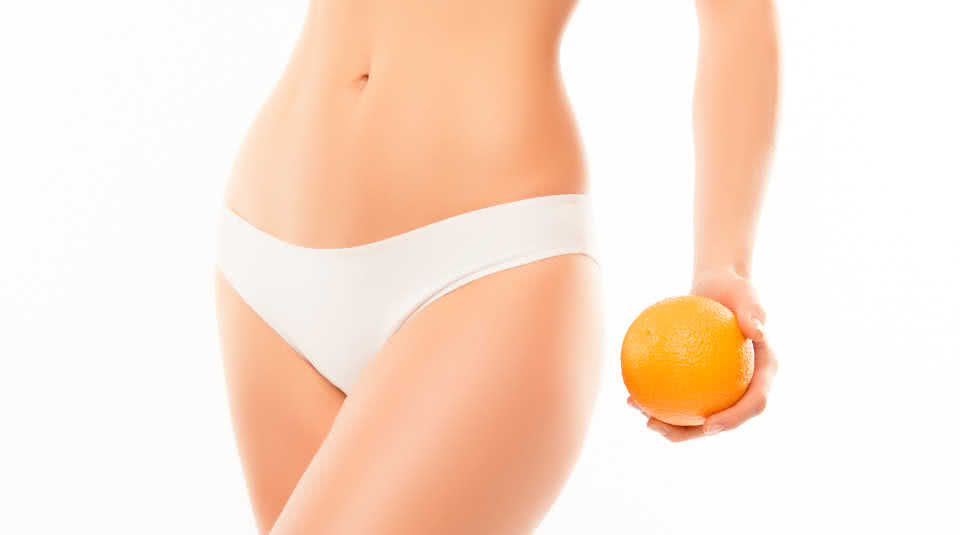 Photo credit: Roman Samborskyi /Shutterstock
Liposuction is a very common cosmetic procedure which is performed to remove excess body fat and improve body contour. Therefore, it is sometimes also referred to as body contouring. It is popular with both men and women but while men usually have it done on the waist, women most often want surgical removal of fat from their thighs and the hip area. However, liposuction can also be used to remove unwanted fat from other parts of the body including buttocks, arms and even neck and face.
Why It's Done?
Just like other cosmetic procedures, liposuction is done to improve one's physical appearance. By removing stubborn fat from "problematic" areas, it helps create a leaner appearance and more attractive body shape. Often done in conjunction with other cosmetic procedures, most often tummy tuck, liposuction is occasionally also used for surgical breast reduction.
Rarely, it is used for medical reasons, for example treating lipomas (benign fatty growths or tumours), a condition known as gynaecomastia that causes breast enlargement in men and the so-called lipodystrophy which is characterised by anomalies in fat distribution.
The Procedure
Liposuction literally suctions the fat from the treated area(s). Different techniques can be used to remove the fatty deposits but most people have the so-called tumescent liposuction. It involves injecting a solution known as tumescent fluid (therefore tumescent liposuction) into the treated area in order to minimise bleeding, lessen the pain (when the anaesthesia wears off) and facilitate fat suctioning. The latter is done through a thin tube known as cannula which is inserted under the skin and connected to a vacuum machine.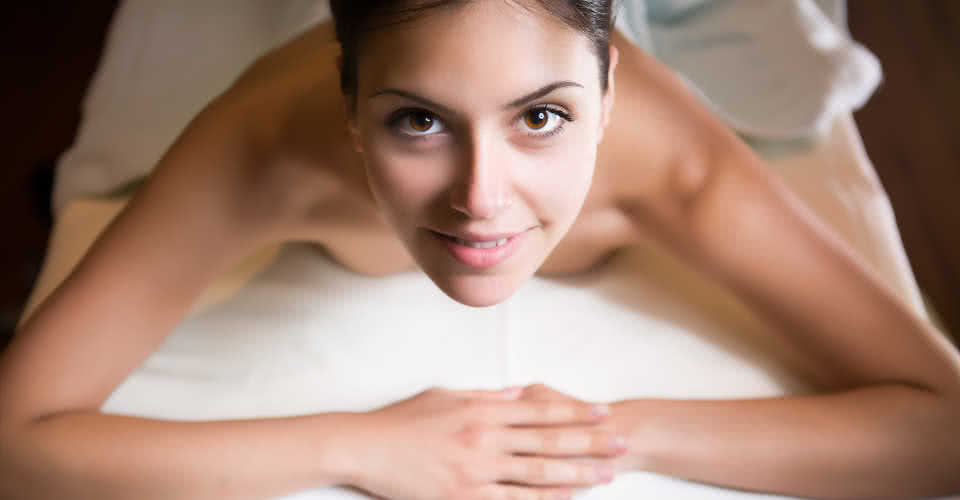 Photo credit: elder nurkovic / Shutterstock
Ultrasound-assisted liposuction is another relatively commonly used technique to remove fat from waist, hips, buttocks, thighs and other parts of the body. Rather than injecting tumescent fluid, this type of liposuction uses ultrasonic energy to loosen up the fat cells and facilitate their removal. But it too involves the use of suction to actually remove fat from the treated area(s) through the cannula.
The introduction of laser technology didn't go unnoticed by the cosmetic industry including surgeons specialising in liposuction. Similarly as ultrasound-assisted liposuction uses ultrasound energy, laser liposuction uses laser light to liquefy fat which is then vacuumed through the cannula.
The Results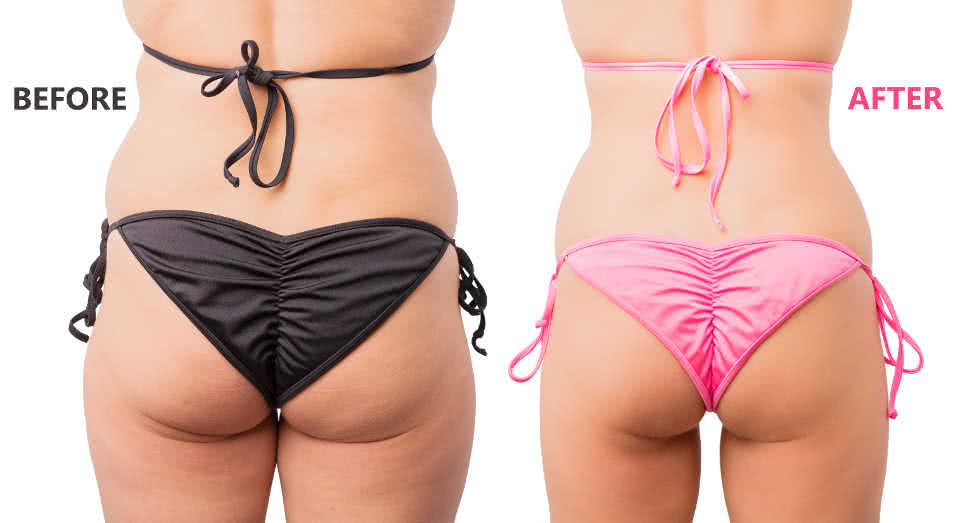 Photo credit: Kaspars Grinvalds /Shutterstock
Results of liposuction are more or less permanent which means that fat will no longer accumulate in the treated areas. This, unfortunately, doesn't mean you can't develop fatty deposits elsewhere. To avoid going through the procedure all over again within a year or two to have fat removed from new "problematic" areas, it is therefore extremely important to stick to a healthy diet and exercise, and maintain a healthy body weight.
Improvement in body contour can be seen almost immediately after the procedure. But it takes several weeks to several months to see the actual results of liposuction, depending on the amount of fat that was removed and the area that was treated.
Side Effects and Possible Complications
Unfortunately, no surgery is without risks. Complications of liposuction, especially severe ones are exceptionally rare but it's highly important to consider the risks before deciding to undergo the procedure.
Very unlikely but not impossible complications of liposuction include:
Allergic reaction to anaesthesia or injected solution

Infection

Severe bleeding

Formation of blood clots or fat clots that can break loose and block the artery to the lungs (pulmonary embolism)

Fluid build-up in the lungs (pulmonary oedema)

Damage to internal organs

Permanent skin discolouration
Side effects of liposuction are fairly common but there is good news. They are usually only temporary and go away completely within a few weeks. Immediately after the procedure, prepare yourself to experience some pain, swelling and bruising which should improve significantly within a week. It is also very common for the skin to be slightly loose and baggy. Depending on your skin's elasticity and firmness, it should tighten up within a few months.
Is Liposuction Right for You?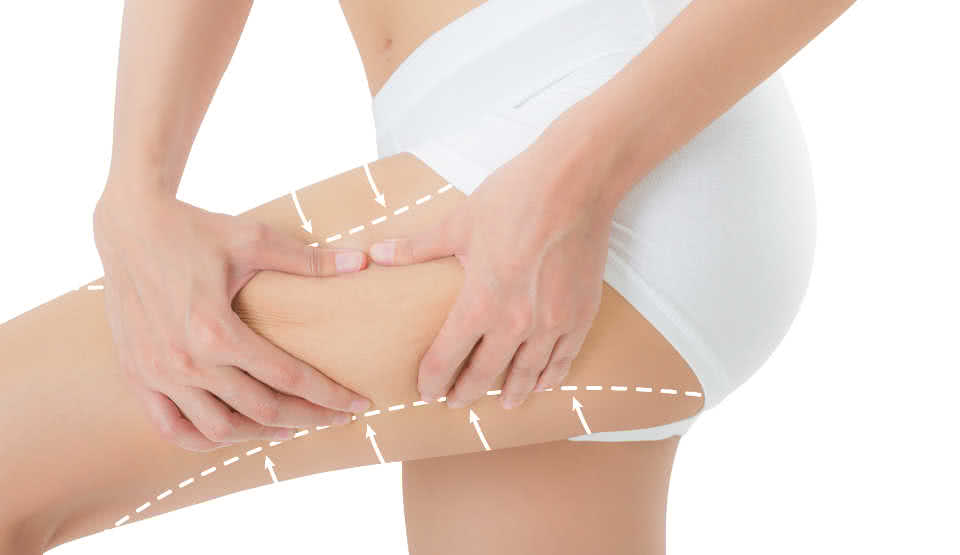 Photo credit: Intarapong / Shutterstock
Liposuction is worth considering if you have deposits of fat around your waist, buttocks, thighs, arms or other part of the body and can't achieve any significant improvement with dietary changes and regular physical activity. Having fat removed surgically will help you achieve the desired body shape. However, it won't help you lose weight and liposuction shouldn't be seen as an alternative to diet and exercise. Also, liposuction has no effect on stretch marks and cellulite. What is more, people with cellulite are not recommended to have liposuction because it can make it even worse.
While there is no age limit for the procedure, it is important to keep in mind that the best results are achieved in people with firm and elastic skin. Unfortunately, both skin firmness and elasticity tend to decrease with age. For obvious reasons, liposuction candidates should be in good overall health and have a normal body weight. It's OK if you have a few pounds more than you should but as mentioned earlier, liposuction won't help you lose weight.
The Cost
Just like other cosmetic procedures, liposuction isn't available on the NHS. Exceptions include treatment of some medical conditions such as lyphoedema and lipoedema.
Having liposuction done privately isn't inexpensive. Depending on where you are having it done, the technique that is going to be used and areas that will be treated, expect to pay at least £1,500. Note that this price may not include consultations and aftercare.
Table 1: Cost of Liposuction in the UK
| Region | Lowest Price | Highest Price |
| --- | --- | --- |
| London (Harley Street) | £1,500 | £5,800 |
| South East England | £1,950 | £5,420 |
| South West England | £2,220 | £4,760 |
| Wales | £2,917 | £4,760 |
| East Midlands | £2,090 | £4,820 |
| West Midlands | £2,155 | £6,015 |
| East of England | £2,550 | £6,060 |
| North East England | £2,455 | £5,345 |
| North West England | £2,550 | £5,865 |
| Yorkshire and the Humber | £2,390 | £4,470 |
| Scotland | £2,300 | £5,715 |
Sources: WhatClinic, Private Health UK
The prices of the procedure are generally lower abroad - how much lower depends on how far you are willing to travel. Also, it is important to add the cost of travel, accommodation and insurance which can considerably increase the total cost. More importantly, it is also highly important to keep in mind that in case you develop any complications, having liposuction abroad can quickly turn more expensive as having it done in the most expensive clinic/hospital in the UK.
Table 2: Cost of Liposuction Abroad
| Region | Lowest Price | Highest Price |
| --- | --- | --- |
| Poland | £1,400 | £1,840 |
| Czech Republic | £1,363 | £1,998 |
| Hungary | £840 | £1,272 |
| Lithuania | £662 | £1,126 |
| Turkey | £1,195 | £1,655 |
| Spain | £2,500 | £3,195 |
| Belgium | £1,000 | £3,872 |
| Thailand | £2,248 | £3,328 |
*includes the cost of the procedure, travel, accommodation and insurance
Sources: Treatment Abroad
Finding a Surgeon for Liposuction
Considering the popularity of liposuction in the UK, finding a surgeon shouldn't be a problem. You can ask your GP if they know any surgeons performing liposuction in your local area. The Care Quality Commission (CQC) website is also a good place to look for clinics/hospitals that perform the procedure. In addition, clinics/hospitals that are in the CQC register have been inspected and evaluated for performance. You may also look for surgeons in the General Medical Council (GMC) register. Again, choosing a surgeon from the GMC register gives you the reassurance that they are licensed to perform liposuction.
To make your choice easier, take time to find out more about individual surgeons – most notably their results, prices, testimonials by former patients and other indicators of quality of their work. But don't choose a surgeon for liposuction just yet. Before making your final decision, make an appointment for consultation.
Questions to Ask and Things to Pay Attention to When Choosing a Surgeon for Liposuction
Since the results of liposuction depend greatly on the surgeon who performs the procedure, the importance of choosing the right surgeon cannot be emphasized enough. You are recommended to ask the surgeon anything you think it's important for you to know before making the final decision. Be sure, however, not to forget to ask them the following 10 questions:
1.Is the procedure going to be carried out by you personally?
2.What qualifications do you have?
3.How many years of experience do you have in the field of liposuction?
4.What type of liposuction do you recommend and why?
5.What other types of liposuction are available and are any suitable for you?
6.Can you tell me what are your patient satisfaction levels?
7.What are the risks of the procedure?
8.Will you provide care/treatment in case I develop post-operative complications?
9.What if the outcome doesn't meet my expectations?
10.What's the total cost of the procedure, and are consultation and aftercare included?
Remember that a good surgeon won't mind answering any questions you may have. On the contrary, they will be happy to provide information, advice and explanation on anything you want to know about their work, experience and qualifications as well as the procedure itself. A good surgeon will also ask you what you expect from the procedure and tell you whether your expectations are realistic – and if not, why not. Last but not the least important, a good surgeon will always give you time – as much time as you need – to think about whether you want to go through with the procedure and by whom do you want it to be performed.
What If Something Goes Wrong?
Unfortunately, there is always the possibility of something going wrong. You are therefore recommended to discuss this possibility with the surgeon who is going to perform liposuction during your initial consultation. That way you will know what to do in the event you develop any complications or if you are not satisfied with the results.
In case you haven't talked about complications/unsatisfactory results at your consultation appointment, remember that you should always try to resolve any issues with the surgeon who performed liposuction or the clinic/hospital where the procedure was performed. They will evaluate the severity and seriousness of the problem, and provide treatment if necessary. In case the results are below your expectations, you may be offered another procedure but you might be asked to pay for it.
If you think that you have been a victim of surgical error or negligence, contact the GMC or CQC and inform them about your case. They will tell you whether your concerns are justified or not and what can be done.