Male Facelift (Male Rhytidectomy)
Published on: 20 Nov 2019, 9:03 a.m.

Medically reviewed by a licensed NHS consultant
Last updated: 15/08/2019
Get Free & Simple Pricing, Procedure & After Care Information from a Licensed Consultant Now
Table of Contents 
Why do people do it?
Male cosmetic surgery has risen by 42% since 2015, with more men removing wrinkles and fine lines through surgery. Just like females, males go through the same natural ageing process which often brings unwanted side effects. A male facelift can help men remove unwanted signs of ageing such as wrinkles and fine lines; achieving a more youthful, refreshed appearance.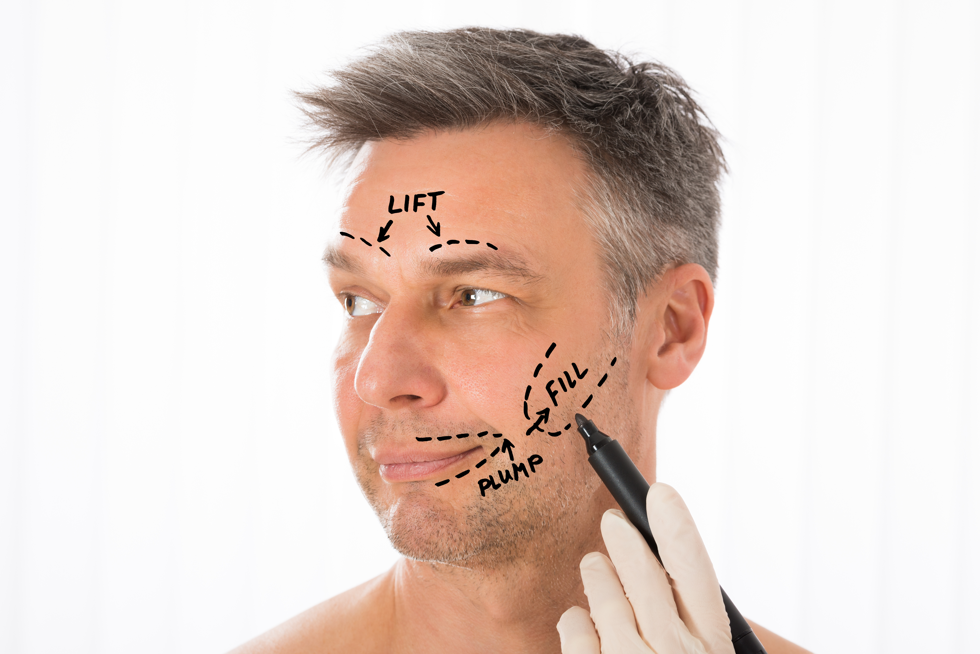 PhotoCredit: ShutterStock/ Andrey_Popov
Am I a Candidate for a Facelift?
Generally, you are a good candidate for a male facelift (rhytidectomy) if…
You have unwanted wrinkles or fine lines

You desire a firmer, more defined jaw line

You suffer from loose/saggy skin in the face or neck area. 

You have a lack of self-confidence in your appearance and desire a more youthful look
Patients must be realistic about their results, and understand the advantages and disadvantages of cosmetic surgery- before considering a facelift. Furthermore, there are many non-surgical alternatives to plastic surgery which can achieve similar results. 
Male and females have obvious facial anatomy and structural differences. Some key disparities found in males include: 
•    Larger jaws
•    More prominent facial muscles 
•    Flat and angular cheeks 
•    Less subcutaneous fat
•    Lower positioned brows
•    Thicker and denser skin 
•    More hair follicles, blood vessels and seborrheic glands.
Due to a male and female's different facial anatomy, different techniques are used accordingly. In a male facelift the importance is placed on preserving the natural masculine features. 
A surgeon carrying out a male facelift has to give special considerations to the incision placement.  Many men wish to preserve their facial hair, beard and/or sideburns, so it vital that surgeons avoid affecting these areas. 
Furthermore, facelifts for women often place the incision in the hairline, where scars can be concealed by women's hair. However, this is often not suitable for males, due to them having shorter hair. In fact, cutting incisions into male hair can result in issues with baldness and difficulty concealing scars. 
Facelift Procedure for men
A male rhytidectomy usually involves making incisions around the temples, before tightening any necessary muscles and removing any excess fat or skin. The procedure usually takes 2 to 3 hours.
A male facelift can be done through a traditional face lift, keyhole surgery or a minimal-access cranial suspension. These three techniques have different results and side effects. 
PhotoCredit: ShutterStock/ Romariolen
Recovery
It is common for men to struggle with a facelift recovery more than females.
After a facelift, it is common to experience some pain and discomfort. The operated area will likely be bruised and swollen for a few weeks. It is vital to follow all your doctor's orders and attend every follow up appointment.
Usually, patients are told. 
•    Not to smoke for at least a week
•    Stay home from work for at least a week
•    Avoid strenuous activity for at least a month
•    Avoid bending and lifting for at least a week
•    To only wash their hair when advised or instructed by their surgeon 
Side Effects
As with any cosmetic procedure, there are risks. Some side effects include…
•    Bruising swelling
•    Bleeding 
•    Infections 
•    Hair loss 
•    Scarring 
•    Hematoma
•    Skin necrosis
Typically, men have more blood vessels and veins in their face, increasing their risk of bleeding in comparison to females.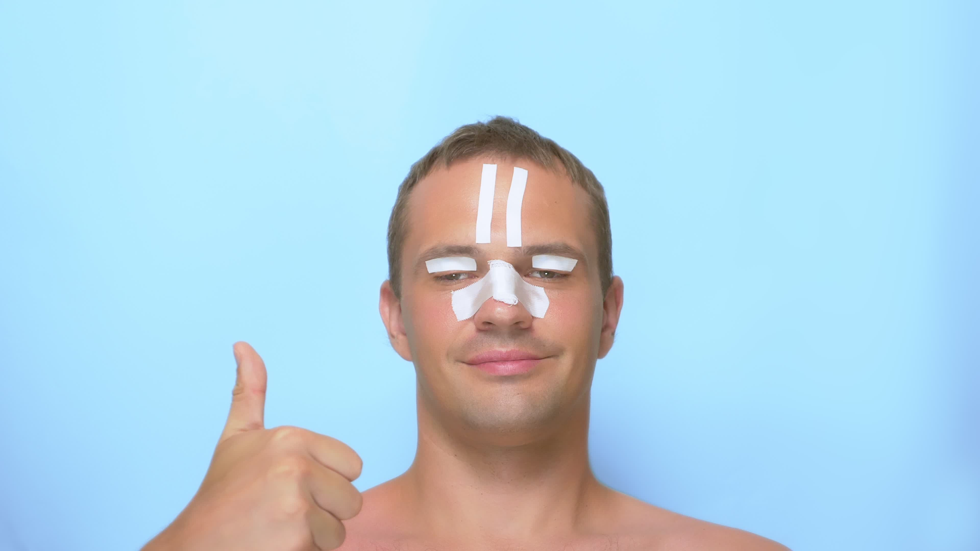 PhotoCredit: ShutterStock/ Ekaterina Vidyasova 
Male Facelift Cost
A male face lift can cost around £6,000 up to £15,000. However, prices vary depending on a number of factors such as the individual and geographical location.