Botox: Is it right for you?
Published on: 14 Nov 2017

Medically reviewed by a licensed NHS consultant
Last updated: 15/08/2019
Get Free & Simple Pricing, Procedure & After Care Information from a Licensed Consultant Now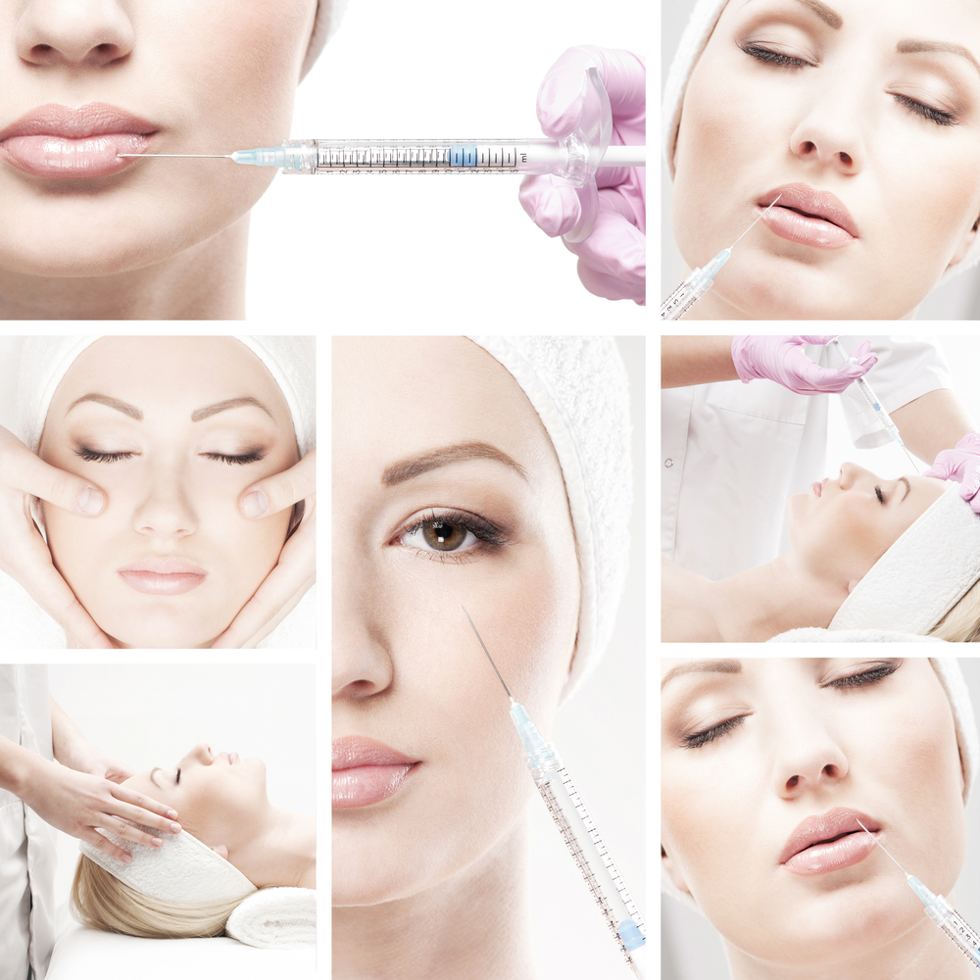 Botulinum toxin injections, also known as "Botox", are used for a number of different procedures. It was first used in 1978 to weaken over-active eye muscles, and was later used to treat other neurological conditions, such as dystonia and hemifacial spasms. Botox was first used cosmetically in 1990, to temporarily relax facial muscles to reduce the appearance of lines and wrinkles (in particular, crow's feet and frown lines) and has been popular ever since. Botox can even be used to treat individuals who swear excessively, with Botox injections being inserted into armpits or hands. 
Finding a specialist
Finding the right specialist to administer your Botox is vital. It is important to do your homework before booking any consultations, to avoid being deceived and misled into undergoing unsafe procedures. Nigel Mercer, former president of the BAAPS, said British patients are being left wide open to the "horrifying consequences of cowboy cosmetic practitioners". It's important to research and choose the right clinic – do not rush into the first clinic you see with the cheapest treatment on the market. 
Botox injections should always be prescribed and given by an appropriately trained and experienced healthcare professional, such as a doctor, dentist, pharmacist prescriber or nurse prescriber. The prescriber can delegate the administration to someone else, however they must ensure that it's given to the individual safely.
To be safe and sure, it is essential to choose an expert with the appropriate training, skills and experience. All BAAPS practitioners have the highest level of training and qualifications, and are all on the GMC Specialist register with a commitment to excellence in Aesthetic Surgery. Use the "Find a Surgeon" tool on their website to find the best clinic for you. 
What happens?
Once you have chosen a specialist clinic where you are going to have your Botox procedure, you should be given an opportunity to meet with your Botox consultant face-to-face. It is at this point that you will discuss your medical history and the reasons you want to have the treatment.
Usually, the next time you will meet your Botox specialist, the treatment will be carried out. The procedure itself is fairly straightforward and requires no local anaesthetic. The injections can be painful in some areas of the face and body; however, this usually is tolerated well by the vast majority of people. 
At the beginning of the procedure, your skin is cleaned in the areas where the Botox will be injected. Then, small amounts will be injected directly into the area you are having the Botox inserted, most often the muscles that cause wrinkles and lines to form, using a very small needle. Several injections are needed at different sites around the main area, which tends to take around 10 minutes.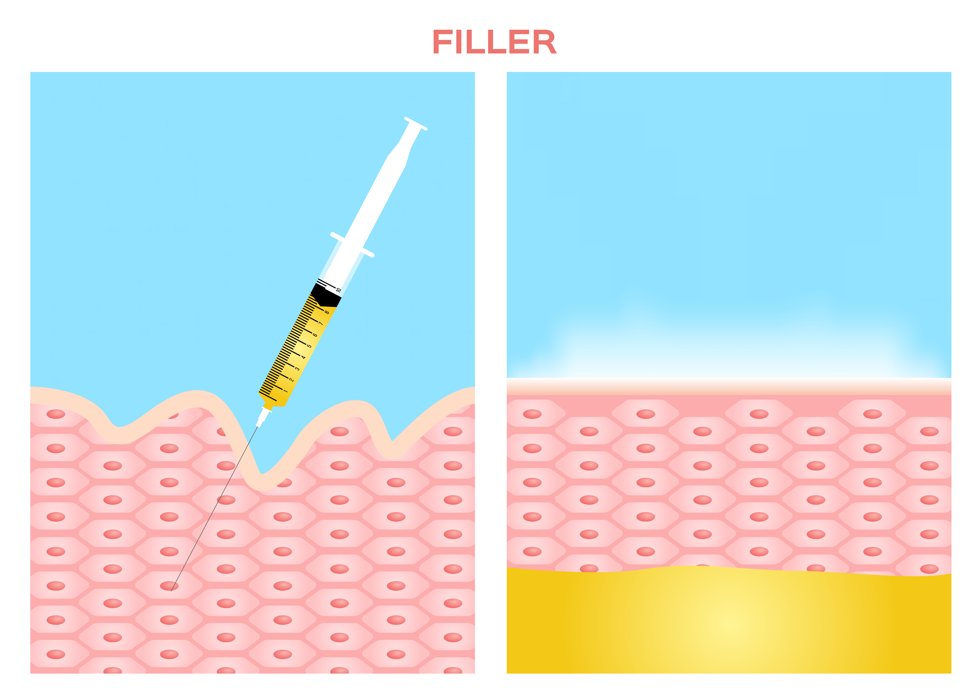 gritsalak karalak/Shutterstock
Aftermath
Once the procedure is completed, you will not see the effects of the Botox straight away. Commonly it takes around three to five days before the results of the injections begin to appear, but it isn't until up to two weeks after the procedure that the full effect is seen to the naked-eye. 
Doctors recommend that after treatment, patients should continue their day as normal, although it is advised to not take part in any vigorous activity, such as bending down or straining yourself, for at least a day after the procedure. In addition, doctors suggest not to lie down for at least four hours following the injections to prevent the Botox from moving. Do not rub or message the area for up to two days after to avoid aggravating the results. 

Photo credit: Sruilk/Shutterstock
Cost
Botox injections in the United Kingdom are found to be highly expensive. According to the NHS website, Botox can cost between £150 to £350 per session, depending on the amount of product needed, but this varies from company to company. Most places require a consultation to determine price structures. Consider some of these tips on how to pay for your cosmetic surgery. 
A common option for many is to get botox abroad for a cheaper price, but do bear in mind that there can sometimes be risks when choosing this option. 
The best Botox experts in London: 
Dr Jean-Louis Sebagh – Consultation: free | Treatment: from £500 
Dr Michael Prager – Consultation: £200 | Treatment: from £150 
Dr Suha Kersh – Consultation: £250 | Treatment: from £200 
Source – Tatler Beauty and Cosmetic Surgery Guide 2017
Advantages and Limitations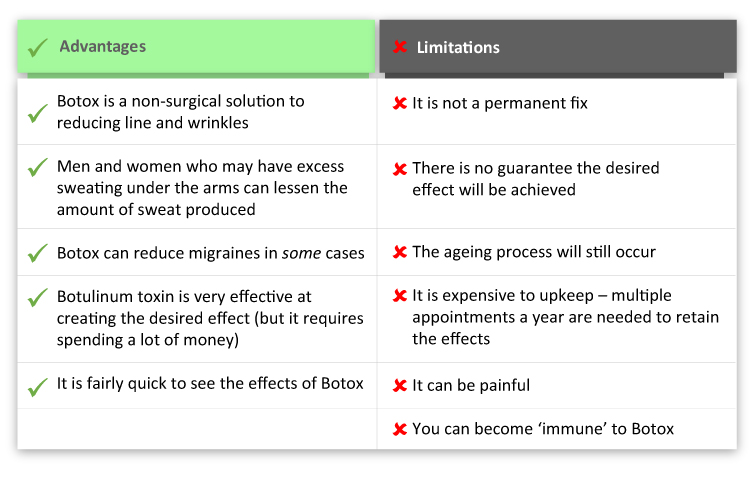 Side effects 
According to BAAPS, no severe complications after cosmetic use of Botox have been reported. On the whole, serious side effects are very rare, however, there are some minor side effects that can occur, such as headaches. 
Side effects can include:
Flu-like symptoms 24 hours following the procedure e.g. headaches  
Bruising at the site of the injections, but this should dissipate quickly 
Temporary weakness or droopiness of some facial features, such as eyelids and eyebrows (1 in 100 chance)
You may develop serious problems in the hours, days or weeks following the procedure, such as blurred or double vision, and breathing difficulties (this is rare)
If you are experiencing any of the side effects or symptoms listed, it is imperative you get in contact with the specialist who administered your Botox injections. They will advise you whether you need medical attention. It is rare, but if any worrying symptoms continue, you should see your GP or go to your local accident and emergency service.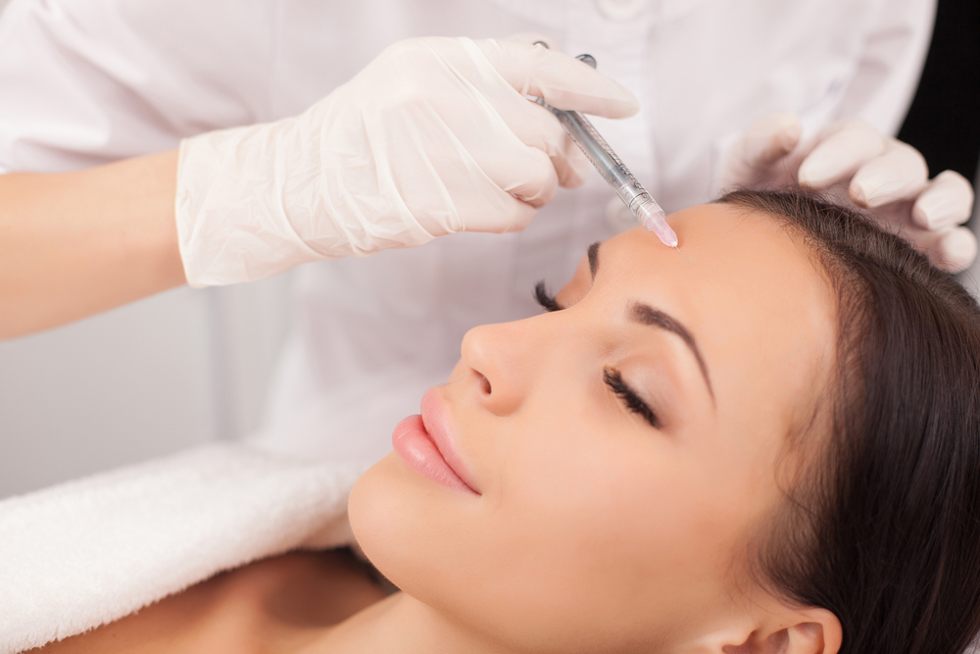 Photo credit: Olena Yakobchuk/Shutterstock
What to do if you have a problem
If you are unhappy with the finished result of your Botox treatment (an unfavourabledisadvantage of cosmetic surgery procedures), you should take up the matter with your practitioner through the clinic you were treated at. They should be able to help and advise you on what to do to resolve the problem. However, if problems persist, it is important to seek advice. There are many services available to help give you guidance and resolve any complications you may have.
Consider getting in touch with:
FAQs
Q. Is Botox right for me?
A. Before booking a consultation with your Botox specialist, it is important to decide whether you need the procedure at all. Instead of Botox, there are anti-wrinkle products that work well to reduce the appearance of wrinkles and lines without requiring Botox. If cosmetic work is what you want, filling agents, such as Restylane and Hyaluronic acid, are an alternative to help eliminate the finer expression lines. Depending on the severity of the skin changes, lifting operations on your forehead, temporal region or face can be carried out which would also have the longest lasting effect. 
Q. What questions do I ask my Botox-giver? 
A. When you have your consultation, it is important to go over all the details of the procedure. You should know how many units will be injected, and the cost per unit. Ensure you cover every detail in your consultation, before the treatment has started, to make sure there are no surprises after. 
Q. What is the recovery time? 
A. You should be able to resume normal activity immediately after your injections are done. You may have some bruising, redness and you may have a headache, but there are no serious side effects that will prevent you from getting on with day-to-day tasks. 
Q. What areas can be treated? 
A. Botox is most commonly performed in the upper face. The most common areas requested are forehead lines, frown lines and crow's feet. In addition, you can also be injected with Botox to prevent excessive sweating, known as axillary hyperhidrosis.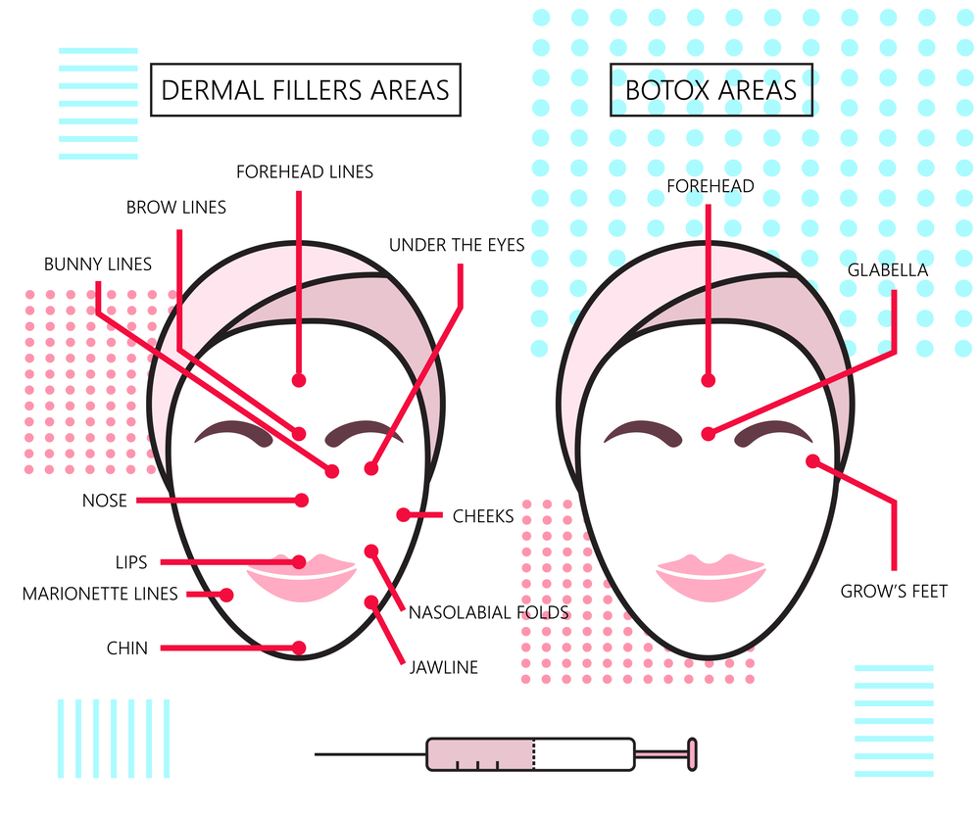 Q. Is Botox safe? 
A. Botox is a safe, non-surgical treatment for wrinkles. Occasionally there may be slight bruising in the area where you have been injected and sometimes a mild headache will follow, but on the whole, it is a safe procedure.
Q. How long does Botox last?
Typically, Botox lasts between four and six months after treatment for most patients, although this can vary from person to person and how frequently you have Botox. If you have been treated for axillary hyperhidrosis (sweating), the treatment will last between nine and 12 months. 
Q. How often is Botox needed? 
If you want to maintain the effects of the Botox, you will need regular follow-up injections – you should consult your practitioner about this. In the first year of the treatment, it is usual to have repeat treatment three times. Repeat treatment is suggested every four to five months to keep muscles 'frozen' and reduce the appearance of wrinkles. However, after using Botox for one year, the intervals between injections will be a little longer and you will only have to visit twice a year.  
Q. Who should not receive Botox?
A. You should not receive Botox treatment if:
You are pregnant and breastfeeding (effects are unknown on the unborn baby at present)
You're a patient with a history of neuromuscular disease (multiple sclerosis, myasthenia gravis) or other types of neurotransmission diseases
You are allergic to human albumin (white egg) or Botox – this is very rare 
Or if you are a patient taking the following medicine: 
Aminoglycoside antibiotics 
Penicillamine
Calcium channel blockers (e.g. Calan, Cardizem, Dilactor, Norvasc, Procardia and Verelan) 
Q. Can I lie down after treatment, or is it a myth? 
A. No. Doctors advise their patients to remain upright for three to four hours after the treatment. It is wise to get the treatment done early in the morning and continue with your everyday tasks afterwards.