Choosing a Plastic Surgeon: Tips to Avoid Botched Plastic Surgery
Published on: 11 Apr 2019

Medically reviewed by a licensed NHS consultant
Last updated: 15/08/2019
Get Free & Simple Pricing, Procedure & After Care Information from a Licensed Consultant Now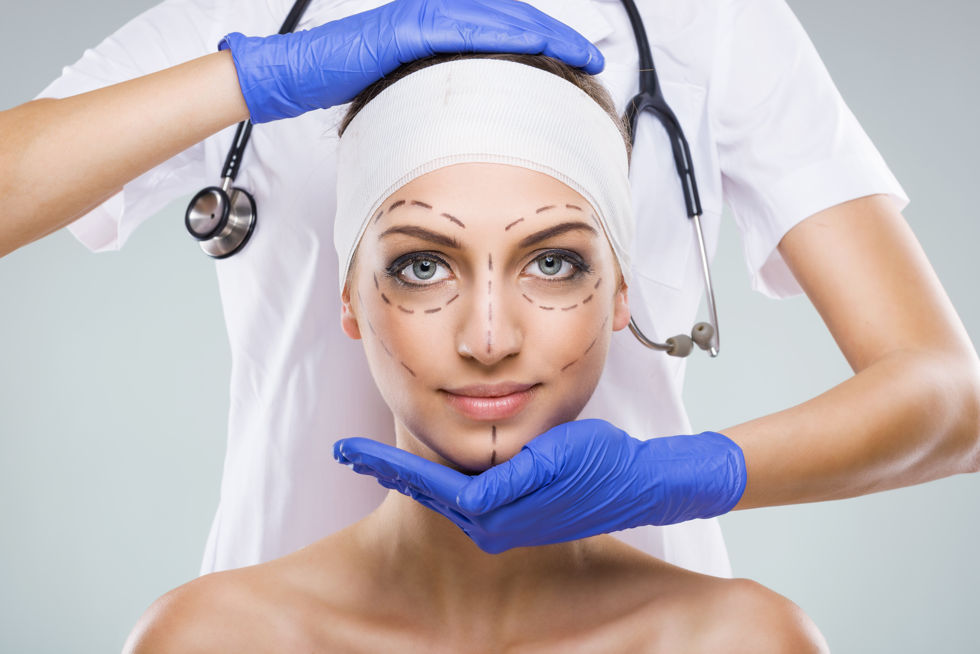 Would you go to a heart surgeon for brain surgery? When you have your mind set on yourdesired cosmetic procedure,a lot of research must be done for you to achieve the results that you want. Obviously, a 'perfect' outcome can't always be ensured as everybody is different, and the healing processes vary, but the most effective way for you to avoid bad cosmetic surgery is actually very simple… Choose the right surgeon.
What attributes should you look for in your cosmetic surgeon?
Experience

– Does the surgeon have the experience to carry out the procedure?How many times have they performed the procedure? Are they medically trained and qualified with the GMC? These are vital elements that need to be clarified when choosing a cosmetic surgeon to ensure you don't end up with botched

 

plastic surgery.

Ability –

Does the surgeon have the ability to know what to do, what not to do and how to do it best? Most importantly do they have the ability to complete the procedure with natural looking yet remarkable results?

Patience –

Does the plastic surgeon take enough time to precisely complete the surgery to the best of their ability and achieve the best results possible?
How can you ensure that your cosmetic surgeon has all these attributes?
It all comes down to one key factor – Performance. Ask questions! Ask to see photos of previous surgeries, get in touch with other patients who have had the surgery, and closely study before and after photos. You can never ask too many questions when picking a plastic surgeon as this could be potentially life changing for you and 90% of the time the long-lasting effects are irreversible. The last thing you want to end up with is bad plastic surgery - so make sure to do your research thoroughly.
As well as this, also investigate things like after-care treatments. How well were previous patients looked after post-op, and were they checked up on a few months down the line? You should liaise with your surgeon for up to 3 months after your surgery to ensure you are taking the right protocols, otherwise you may end up on the growing list of plastic surgery disasters.
How can I find the perfect cosmetic surgeon?
You need todo your research. Firstly, look at your chosen surgeon's credentials and make sure they are fully certified.Get in touch with your GP for advice, they will point you in the right direction if you are unsure on which surgeon to go with or, if for any reason you're still looking, they will point you in the right direction to a certified and qualified surgeon.
Secondly,be extremely critical. Take a look at bad plastic surgery photos and recognise the differences that you want when it comes to your surgery – relay this to your surgeon so you know that you're both on the same page. You can learn a lot from a plastic surgeon's post operation photos, ranging from quality to attention to detail. Other things to keep an eye on are symmetry, consistency and positioning.
Thirdly, once you are confident that you've chosen the right cosmetic surgeon, do a thorough background check. Read reviews and gain insight on what other people's experiences were like. Also, a vital element is checking out the clinic before you go ahead with the procedure, and don't be afraid to ask questions – reputable services will be more than happy to answer any questions that you may have. As mentioned earlier, this is a huge life choice that you could be about to make, so do everything you possibly can to avoid botched surgery.
What questions should you be asking your cosmetic surgeon?
Here are some questions that will help you find a good plastic surgeon:
Roughly how long does the procedure last for?

What anaesthetic are you going to be under? (You need to be certain that you have no allergies)

What are the post-op effects on your body?

How long is the recovery period and what is the pain like?

What are potential risks that may incur?

Have there any been any later complications from past patients due to the surgery?
What questions you should be asking yourself?
Am I doing this for the right reasons?

Am I doing this just to follow a trend/fit in?

Do I fully understand the operation and what is going to be done to me?

Do I have a realistic vision of the way I'm going to look?

Am I striving for perfection or reasonable improvement?

Am I fully aware of potential complications that may happen and if so, can I live with that?
If you do decide to go ahead with whichever surgery you are planning on having, please make sure youthoroughly do your background checksas mentioned. No one wants to end up with botched cosmetic surgery- so follow the protocols and everything should go swimmingly.
Alternatively, in the world of plastic surgery there aremany advantages and disadvantages. There is always going to be people who are unhappy with the outcome regardless of how successful the procedure went. This can be attributed to low self-esteem, or simply striving for a 'perfect' unachievable look.
 If you don't achieve the results you were aiming for the first time round and are seeking out another cosmetic surgeon to 'rectify' the 'mistakes' of the last operation, you probably aren't seeing what everyone else is seeing. This could mean you suffer from a mental condition called 'body dysmorphic disorder' – If you still feel the same way about your surgery 6 months later then it's down to you whether you want to try again, but just remember that  this could cause you more complications and deflated expectations later on.
If you are still unhappy with your surgery a year down the line and despite being complimented about it, it may be worth asking yourself whether the flaws you're obsessing about are in your head and not the mirror.